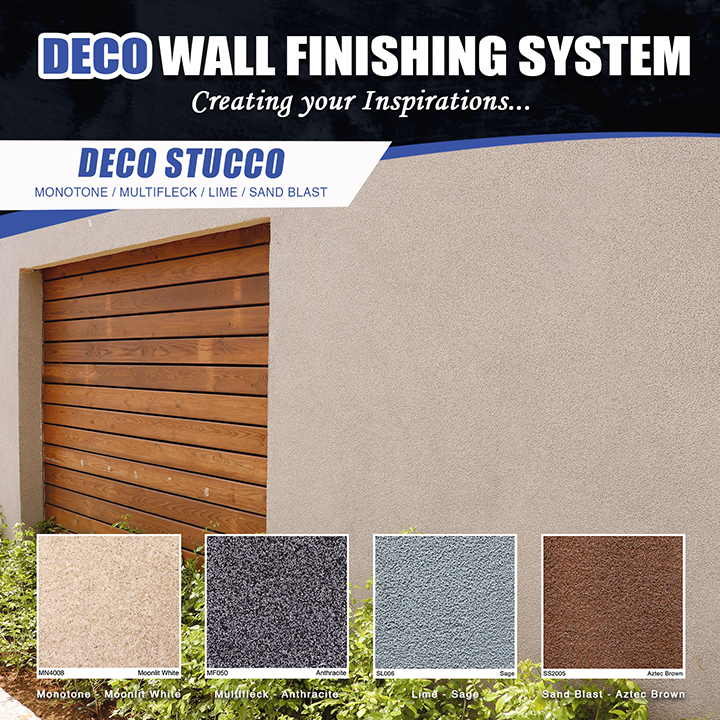 Stucco paste is a two-part mix that comes in monotone and multi-fleck finish and is easy to use and apply on to walls. Unlike cement-based stucco, stucco paste has minimal to zero wastage and can be pigmented using Fortress Colorants to the color of your choice. Stucco paste can also control the texture and mesh size of your finish from light, medium to rough texture depending on your requirements.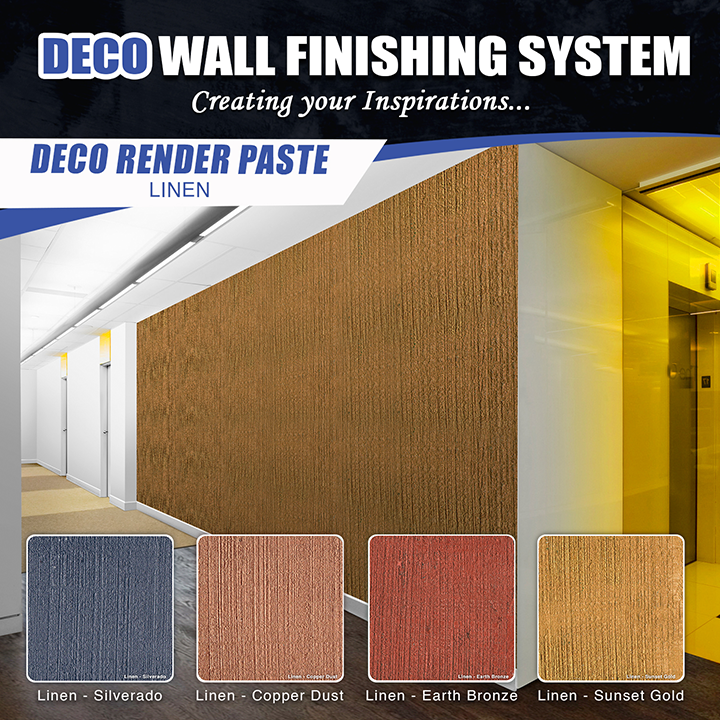 DECO RENDER PASTE - LINEN FINISH
After applying the second coat of Deco Render Paste, cure overnight. Use sandpaper g1it #1000 to smooth all rough and high areas before proceeding to stain. Prepare Fortress Pearl Stains, undiluted. To achieve multi-colored effect, select colors individually and use a natural sponge with light pressure to dab in random patterns throughout the render. Allow to d1y before applying another stain to create multi-colored finish. Let stain dry for 2 hours before applying sealer.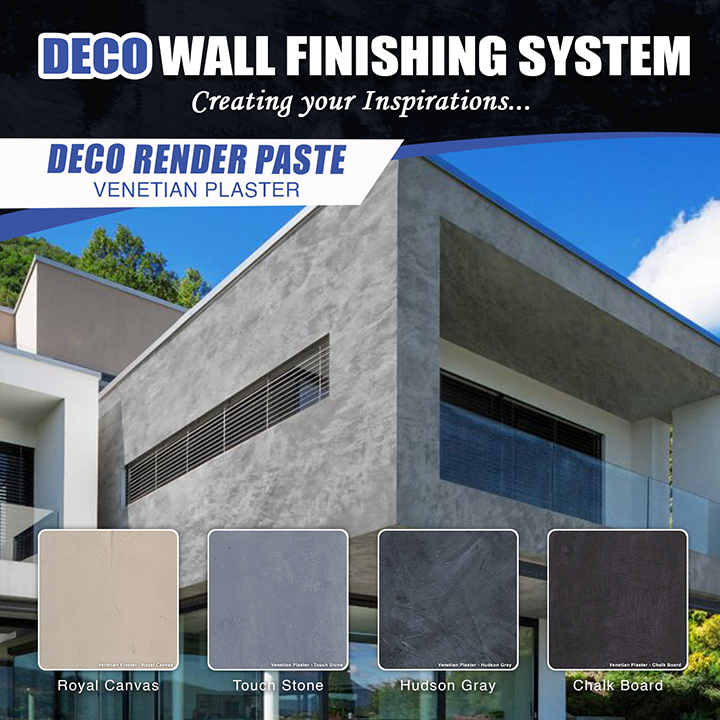 DECO RENDER POWDER- VENETIAN PLASTER
Developed to create the look and feel of cast concrete suitable for applications to interior walls, columns and ceilings. The finish can be polished, waxed or sealed to give a smooth sheen with various textured finish.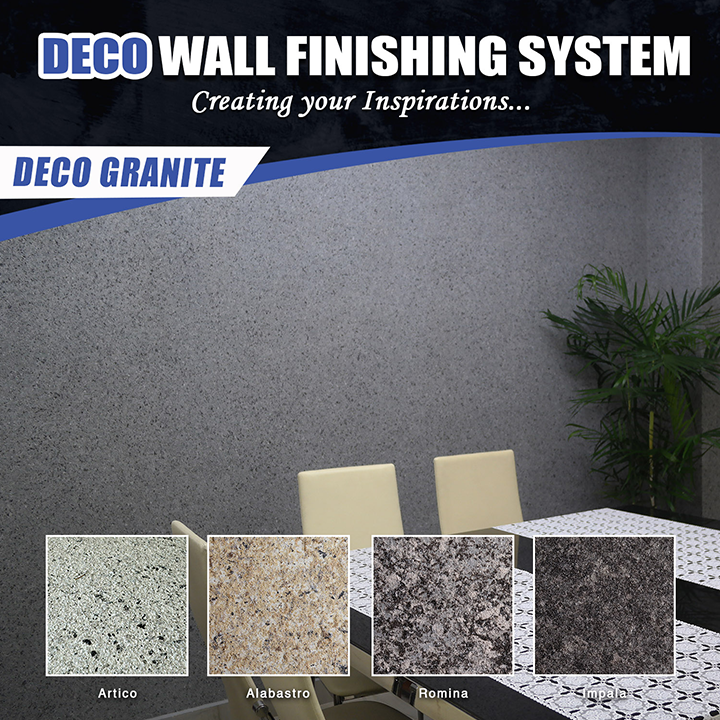 Granite coatings adds character, depth and dimension to any walls by recreating the detail and finish of real granite onto the surface at a fraction of the cost. Easy to use, install and virtually maintenance free, our granite coating system can be used for interior and exterior walls.